Since its invention in China in 105 A.D. paper travelled a long road through Asia until in the 13th Century reaching the Arabic civilisation and the hands of European Arabs. It is possible that paper was being produced in Spain, possibly in 10th Century Cordoba under the rule of the Caliph of Damascus, Omeya, at a time when the use of paper was commonplace.
However, it is in the ancient Valencian kingdom of Jativa where documentary evidence exists regarding the first western paper mill. The Arabic geographer El Edrisi says in his 'Description of Spain' that in Jativa 'the best paper in the world is produced and is sent to both the East and West.
From Jativa, paper spread out rapidly through the kingdom of Aragon and later the rest of Europe.
The tradition of paper production is continued today in modern mills where high quality pulp is used as a raw material, rather than rag.
---
Paper Production
The fibres of cotton, flax and hemp, abaca, either on their own or together, are processed in a Hollander beater with steel knives until they reach the required consistency to produce a certain type of paper.
The paper sheets individually made in a cold press are then air-dried.
All our paper undergoes an anti-bacterial-fungicide treatment.
All the paper has a neutral alkaline and glue reserve.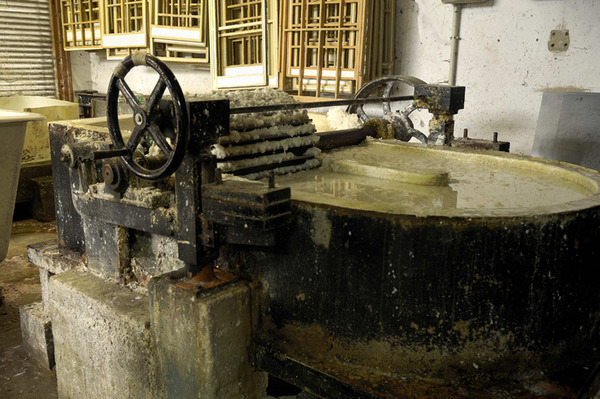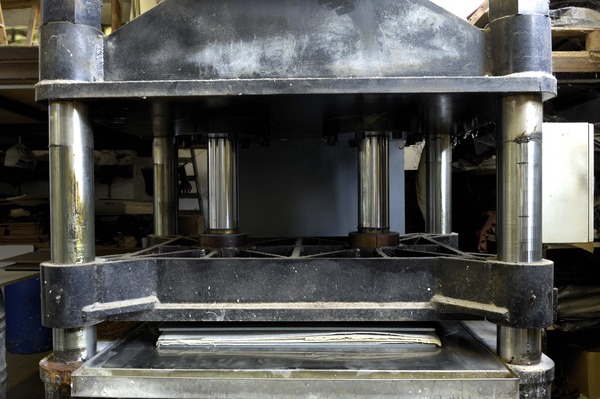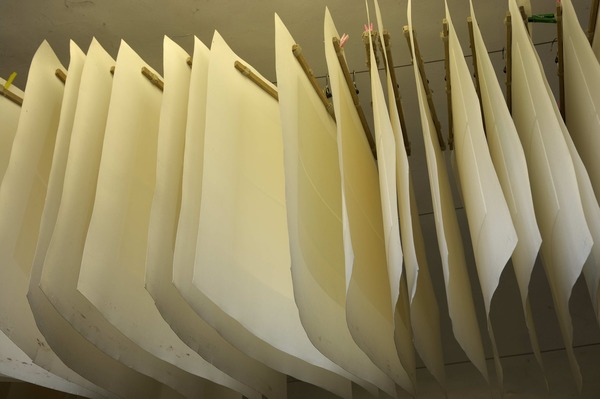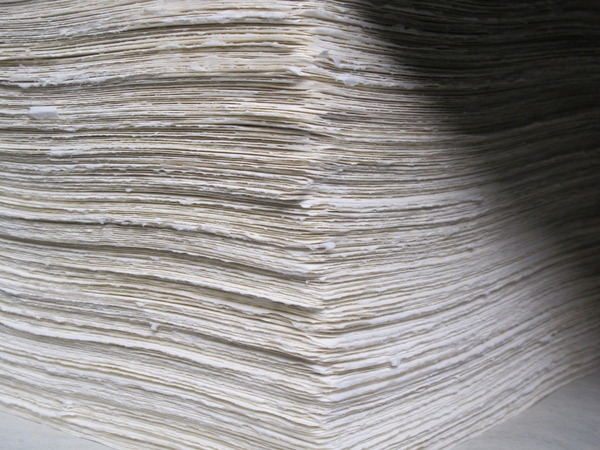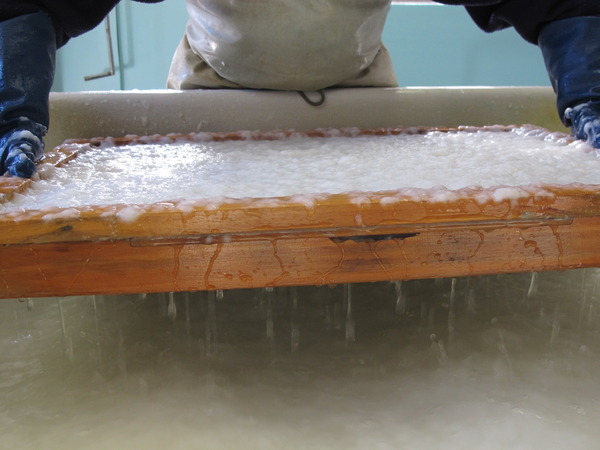 ---
80% cotton / 20% flax paper
This is paper produced especially for graphic art, etching, lithography, serigraph and other printing techniques. In addition it gives excellent results in other applications such as watercolours and gouache etc. This paper is always Ph neutral.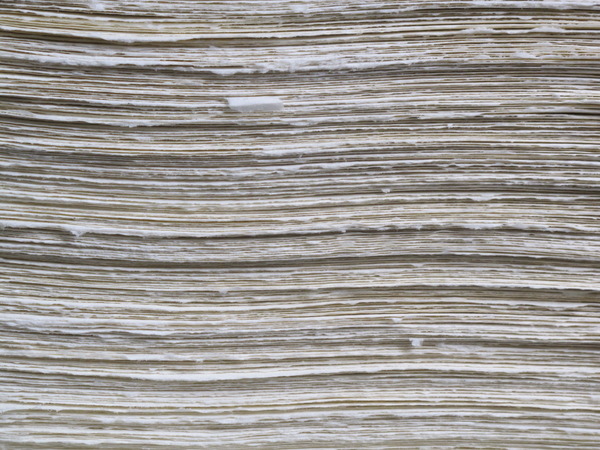 Maximum paper size: 83×105 cm. Maximum weight: 700 g/m².
All formats and weights are produced to order within the limits mentioned above.
---
Esparto grass paper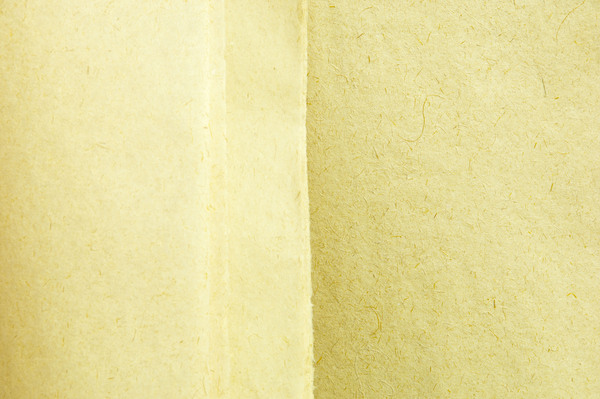 For half a century Esparto (Stipa tenacissima) has been used in the production of paper. It used to come to the industry in the form of waste e.g. the soles of espadrilles and oil mill baskets etc. It is a species of grass that grows wild in arid regions.
The whole plant is used and the cellulose content can reach as high as 58%.
In the Eskulan workshop we wanted to adopt this tradition and so we process the Esparto from the plant, through a short process of heating and refining in a mild alkaline solution.
Esparto paper is known for its extraordinary dimensional stability. It has a natural colour and is pH neutral making it ideal for all types of printing. It undergoes an anti-bacterial and fungicide treatment.
Size: 56×76 cm
Weight: 30 g/m2
---
Abaca paper
Abaca (Musa textiles) ,which is also known as Manila Hemp, is an annual grown extensively for its fibre to be used in ropes, fabric and paper.
Its fibres are long, strong, fine and translucent with a high cellulose content.
In the Eskulan workshop we work the Abaca from the pulp and raw material and produce four different types of paper according to its origin and treatment.
Abaca paper from pulp.
Abaca 220 g. Size 50×70 cm reduced refining, long fibres, tough and with a closed surface, with pH neutral glue and an alkaline reserve. A white paper appropriate for both wet and dry techniques.
Manila Hemp 10 g. Size 50×70 cm, very refined, translucent fibres. Suitable for calligraphy, lithography and restoration. A white paper with neutral pH and an alkaline reserve.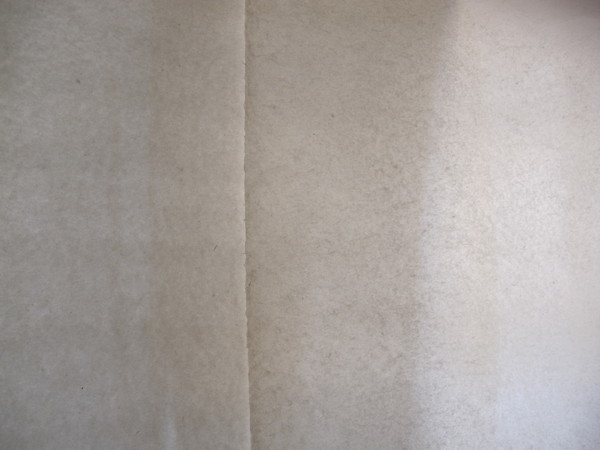 Abaca paper raw material.
Paper entirely produced in the workshop from the plant.
Abaca 120 g. Sizes 40×6 cm and 50x70cm, medium refined with a highly resistant surface, with pH neutral glue and an alkaline reserve. A pale cream fibre suitable for drawing, pencil sketch and chalk.
Abaca Washi. Sizes 40×70 cm and 50×70 cm. Worked to traditional Asian methods, hand churned with sheets mounted on screens, fibres of up to 7mm in length. Glue neutral, alkaline reserve and a natural ivory white colour. The treatment of the fibres and production methods make this paper unique.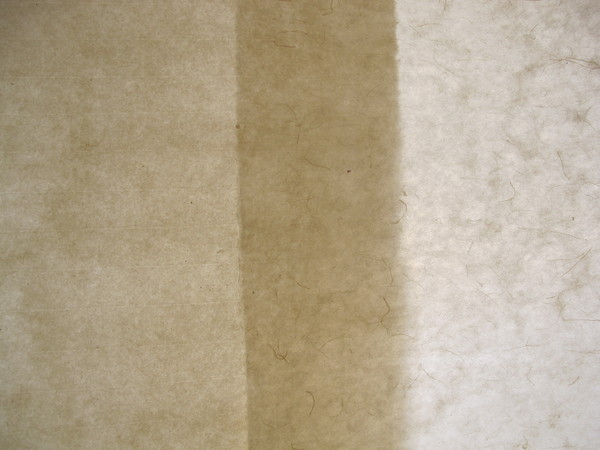 Consult prices
---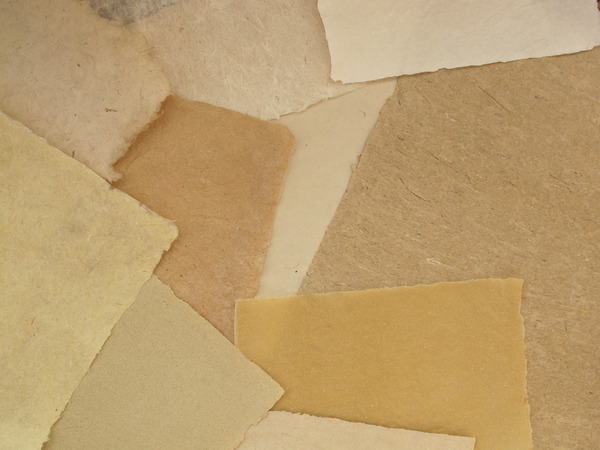 Paper for lithography, serigraph, Chinese ink, large watercolours and chine-collé printing etc.
This paper is available fully bonded, partly bonded or without according to taste and needs.
Maximum size 60×80 cm. Maximum weight 220 g/m2.
Prices are based on the size, weight and quantity required. Instant quotes.
---
Other specialty paper.
At Eskulan we also work with traditional raw materials from Asia: kozo, gampi, mitsumata, lokta. The plant matter undergoes mild alkaline processing, is then mixed and the sheets extracted using oriental techniques. This paper generally has no glue, although it can be bonded to order, according to the techniques employed.
---
Rag paper
In addition we produce paper from old linen or cotton rag, following the age-old paper making tradition in Spain.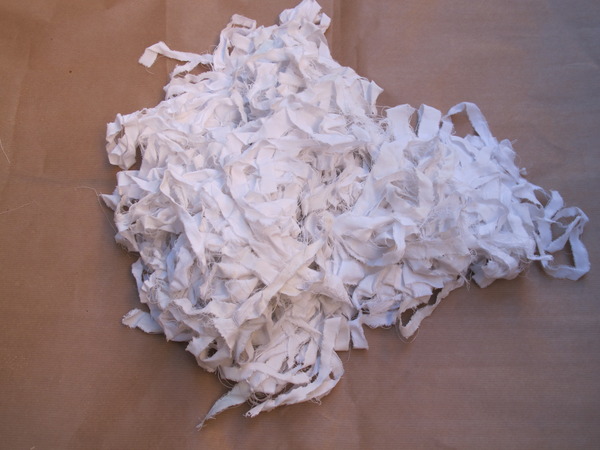 At Eskulan we also make sketch books of various sizes. The books are sewn on a loom with hemp or cotton thread. Covers in paper or leather.
---
Sizes, formats and prices .
14x14cm———— 35€
12x17cm———— 38€
20x15cm———— 44€
15x20cm———— 44€
20x20cm———— 53€
27x21cm————  56€
30x30cm———— 64€
35x25cm———— 74€
40x30cm———— 90€
40x40cm———— 110€
All the books have 40 pages of bonded paper. The first figure indicates the book spine.