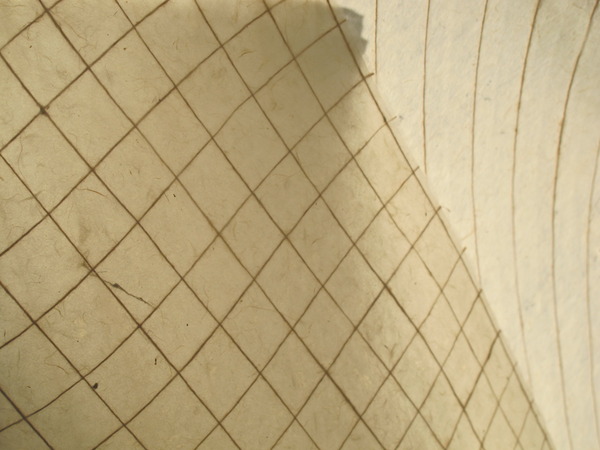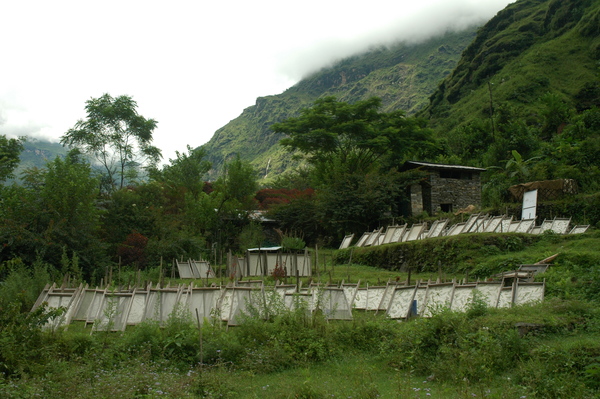 Paper mill in Kodari – Nepal.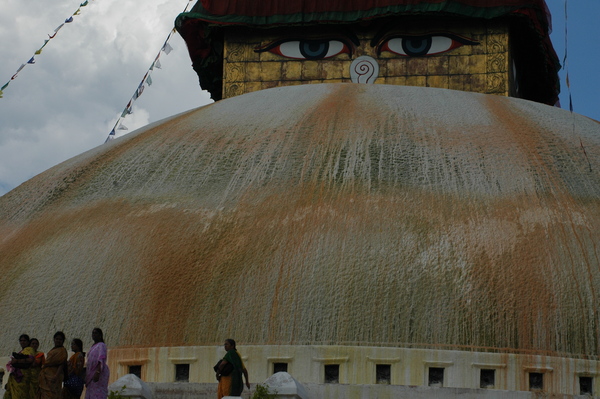 The production of paper in Nepal dates back to the first millennium. A unique method of producing paper was developed in Nepal, which consists of the minimal use of constituents. Only one former was needed, the fibre and a hollow dug in the ground, drying is by the sun in the former.
The raw material is the bark of the Daphne papyracea and Daphne bholua both better known by the Nepalese name Lokta or Lokata. The lokta grows in the foothills of the Himalayas between 2,550 and 3,500 metres. In Nepal little has changed in the traditional method of paper production. There are numerous mills, most of all in the north of the country which use water from the Himalayas to produce paper. This is then sent to Katmandu to be handled and distributed.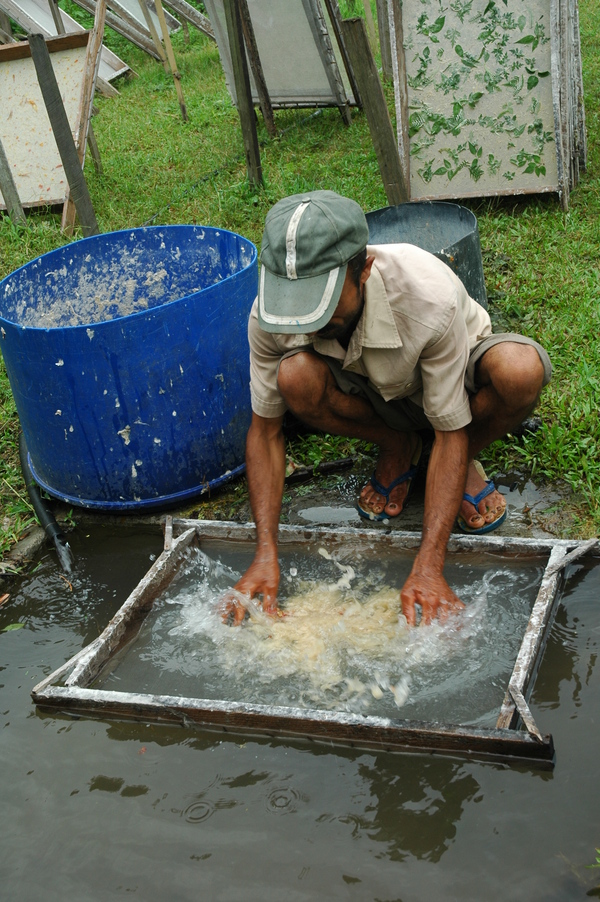 Production of sheets. Thombu – Nepal.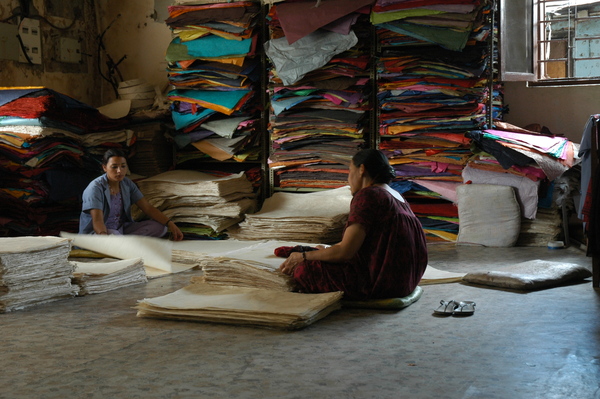 Handling of paper. Khatmandu – Nepal.
---
Natural and coloured Nepalese paper. (From 1 to 14) Paper made from Lokta in natural tones and colour. In 'natural' weights are from 10 g/m2 to 60 g. Coloured paper is from 30 to 50 g/m2. The paper is not bonded and is therefore absorbent and acid free. The colours are pigmented and are highly resistant to fading and bleeding. All sizes are 51×75 cm. It has a range of applications due to the length and elasticity if its fibres e.g. fondinos, collage, dyeing, water-soluble pigments and binding etc. The natural paper tones are ideal for printing.
Precio 3€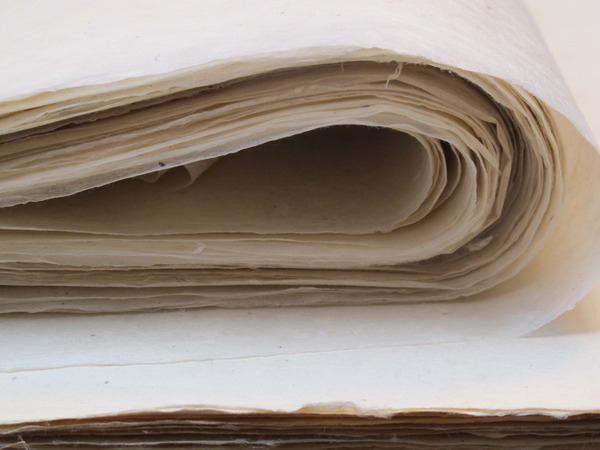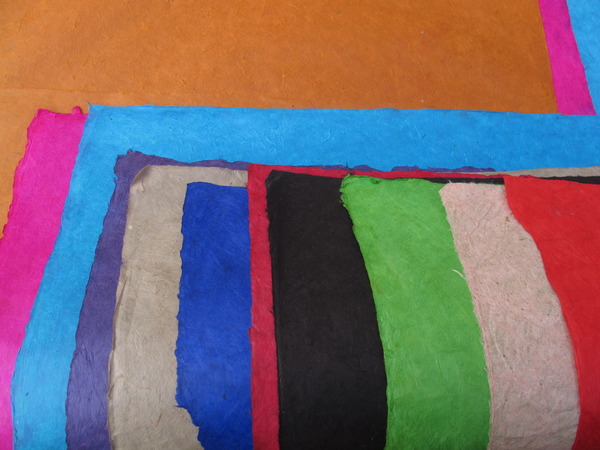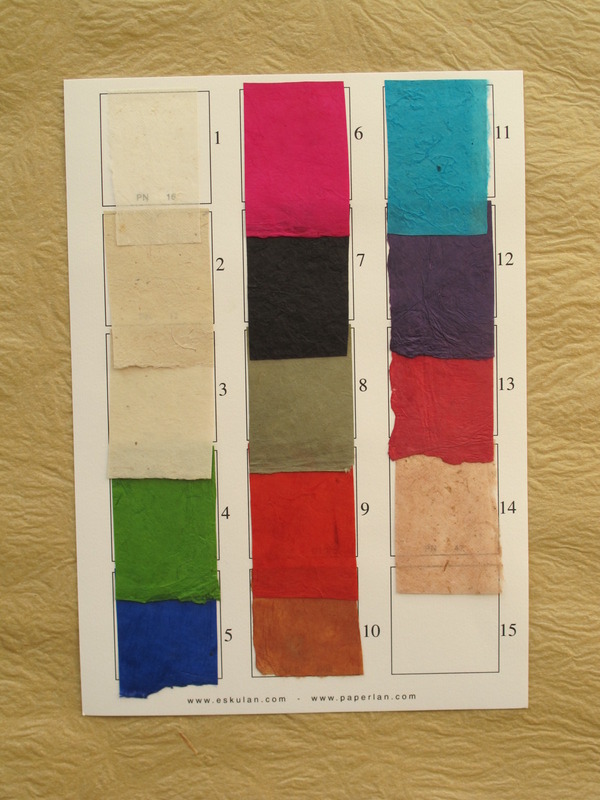 ---
Fancy paper from Nepal. (16-39)
Mostly made from Lokta in which there are other diverse materials such as reed, jute cord, tarlatan and other additives that make up a collection of fancy paper very suitable for a range of uses such as binding, catalogues and covers etc.
Price €4
Numbers 20, 21, 22, 23, 32, 33, 35, 36, 37, 38, 39 have been treated by immersion in linseed oil to achieve water resistance and a unique texture that facilitates work with oil paint.
Numbers 20, 21, 22 have a fine bamboo cane between two papers.
Price €6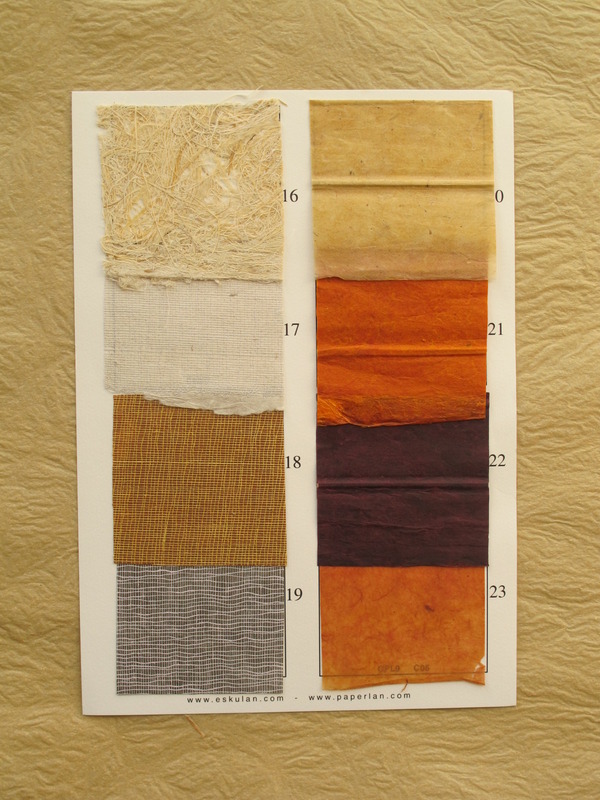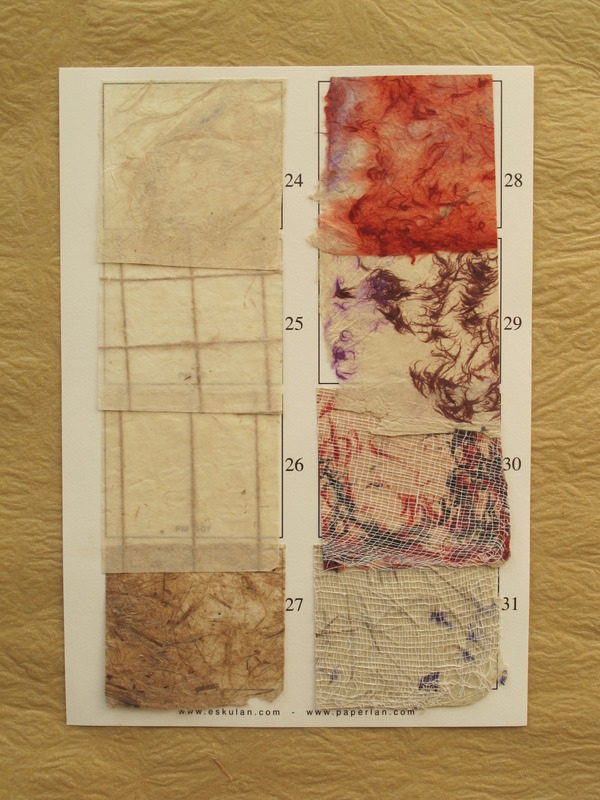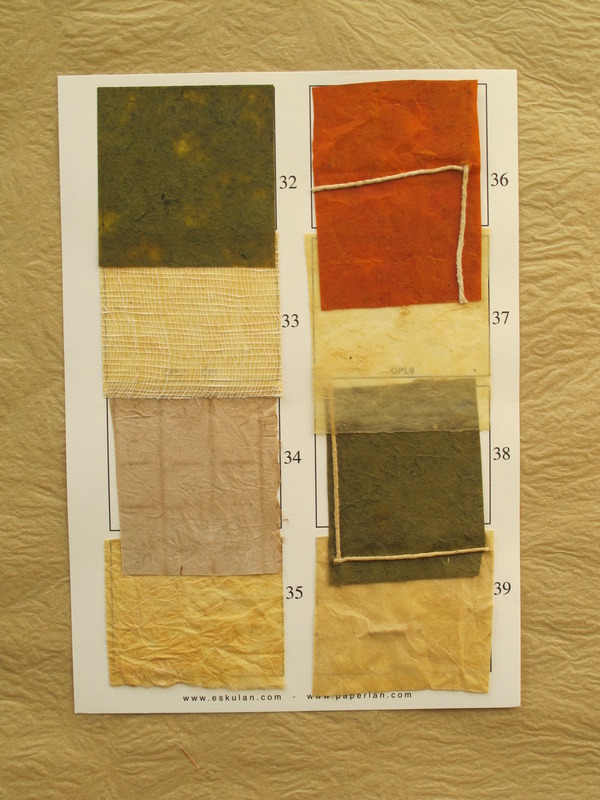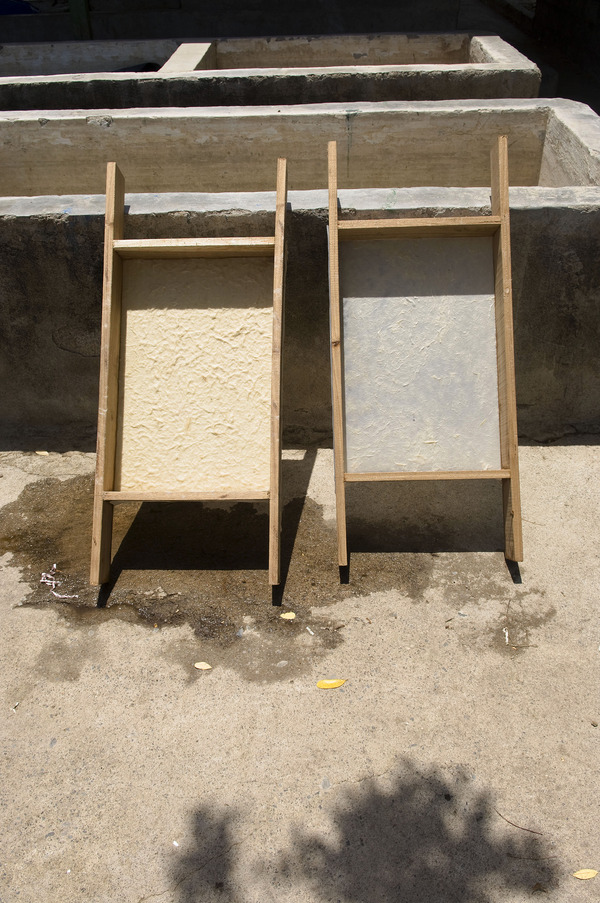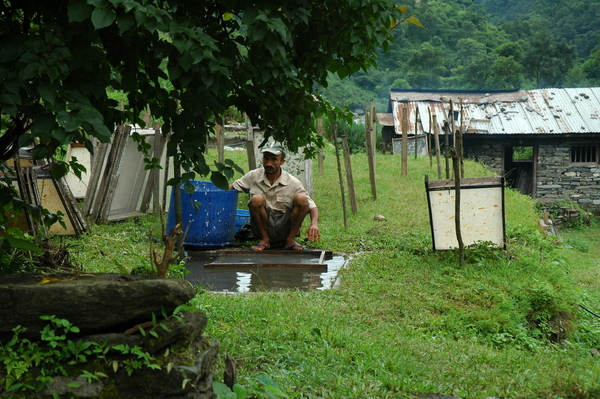 ---
Roll of paper. Lokta paper made in Nepal of 100×200 cm and 180 g
Price €34