56-63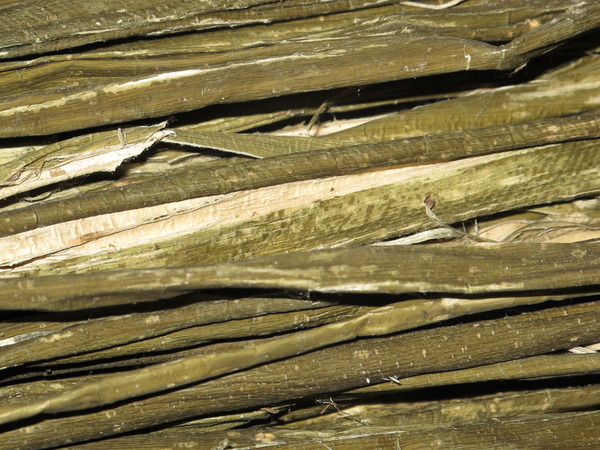 Kozo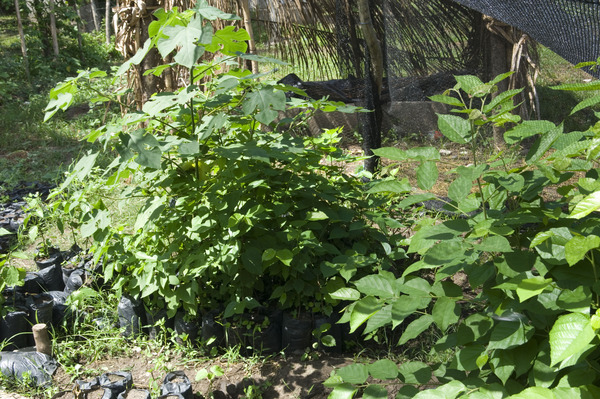 Kozo.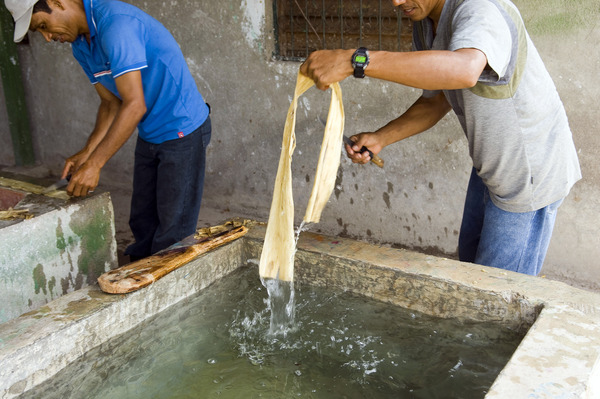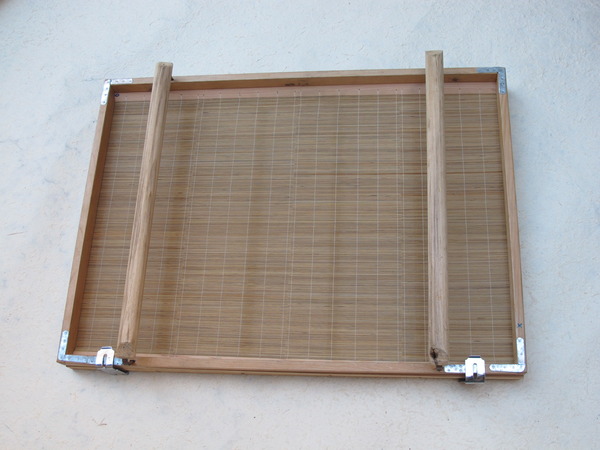 Suketa.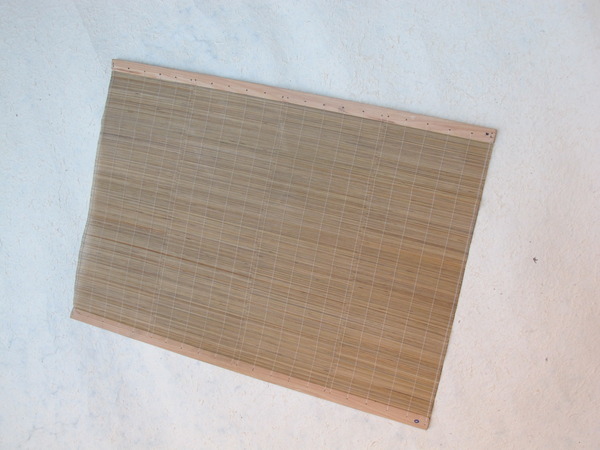 If Nepal is the country where paper is made with minimal materials, then Japan could be said to be a place of sophistication. Attention to the most minute detail and elegance are present throughout the paper-production process. In Japan only three fibres are used: Kozo, Gampi and Mitsumata, which are long and fine, capable of making paper both fine but resistant.
From China paper reached Korea in the 12th century and a short time later reached Japan in the hands of the Korean monk Donchyo.
Since then the production of traditional paper has experienced very few changes. The sheets are extracted with a former, called a suketa which consists of a fine, interwoven, portable, bamboo mesh. The sheets are placed one on top of the other until it reaches the required weight. After a long, gentle pressing that can last all night, the sheets are separated and placed on a smooth support until completely dry.
Shunyo. Paper made from 70% Kozo and 30% conifer with a neutral pH. It is suitable for calligraphy, pastels, water colour, restoration and conservation.
94×64 cm 19 g
Natural Sekishu. Beautiful paper made from 80% Kozo fibre, dried on a metal support. It is suitable for lithography, water colour, calligraphy and restoration. pH neutral.
99×61 cm 34 g
White Sekishu. As above.
Tengucho. A striking paper made from 90% Kozo and 10% conifer. This paper is of the highest quality and is employed in restoration any other imaginable application.
97×64 cm 10 g
Sugikawasi. Beautiful paper made from 80% cedar bark and 20% Kozo.
97×64 cm 58 g
Kitakata. Paper made from a base of 90% Philippino Gampi. A beautiful paper, highly recommended for lithography, serigraph, ink, pastel and watercolour.
89×36 cm 36 g
Hosho. Is a special paper for printing engravings, being absorbent and resistant to abrasion.
51.4×75.6 cm 51 g
Kakishibu. Paper made with a 90% Kozo base to which has a treatment of kakishibu (tannin) which lends it an oxidised hue which darkens over time. It has a leathery aspect and is very stiff which gives it unique qualities for work in binding, calligraphy and oils.
Special paper
Honsarashi Kozo. 100% Kozo paper, dried on a rigid board, is very good for printing and due to its absorbent surface gives excellent results when etching.
140×75 cm 34 g
Honsarashi Mitsumata. 100% Mitsumata is a special paper for all types of printing with incredible development of detail. It is also good for calligraphy, watercolour painting and restoration.
140x75x75 cm 35 g
Rolls of paper
Hosui. Roll of Japanese paper made from Manila hemp and conifer. It is suitable for lithography, calligraphy, painting in watercolour and pastels.
97×100 cm 36 g
Kozo paper.
Roll of 100% Kozo paper. A specialist Japanese paper, very suitable for lithography, watercolours, inks and pastels.
97×910 cm 25 g
97×910 cm 52 g
Prices
| | |
| --- | --- |
| SHUNYO | 6,50 € |
| SEKISHU NATURAL | 6,50 € |
| SEKISHU BLANCO | 6,50€ |
| TENGUCHO | 3,20 € |
| SUGIKAWASI | 10,00 € |
| KITAKATA | 6,50 € |
| HOSO | 3,50 € |
| KAKISHIBU | 17,00 € |
| PAPELES ESPECIALES | |
| HONSARASHI KOZO | 30 € |
| HONSARASHI MITSUMATA | 33 € |
| PAPER ROLLS | |
| HOSUI | 60 € |
| PAPER KOZO 25 G | 87 € |
| PAPER KOZO 52 G | 117 € |