The Philippines is the home of Gampi and Abaca and it is with these two special fibres that all the traditional paper is made in the scarce paper mills of the country.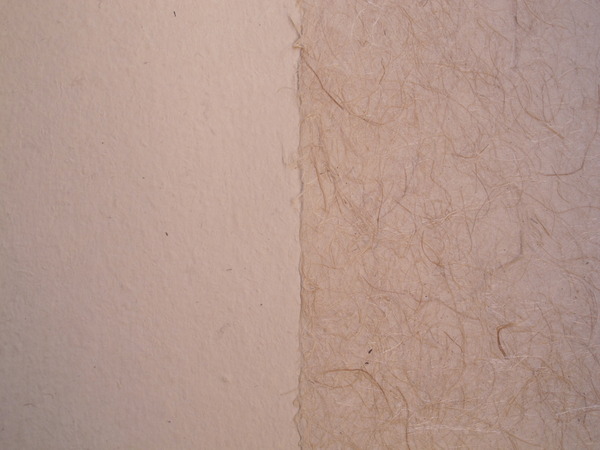 ---
Gampi paper. Wonderful Philipinno Gampi paper is produced in the North of Cebu Province. The Philippines is the leading country in the harvesting of Gampi, from where it is exported around the world, principally to Japan. In the Philippines paper is made by traditional methods, using Jute mesh. The paper is pH neutral bonded, has an alkaline reserve and has an antibacterial-fungicide treatment. It has a fibre of great dimensional stability and is therefore particularly suitable for all types of printing, restoration and conservation. It has also been successfully used with ink jet printing. 49-50
56×76 cm 200 g –> € 5.50
39×56 cm 150 g –> € 2.50
28×38 cm 150 g –> € 1.50
---
Abaca. Another spectacular Philippino paper. The fibre of Abaca is extracted from a false banana plant Musa textiles. It has a long, highly resistant fibre. In this paper processed fibres have been combined to form the base with bunches of fibres which do not break the surface. This paper is pH neutral bonded and has an alkaline reserve. A Paper suitable for all kinds of printing and binding.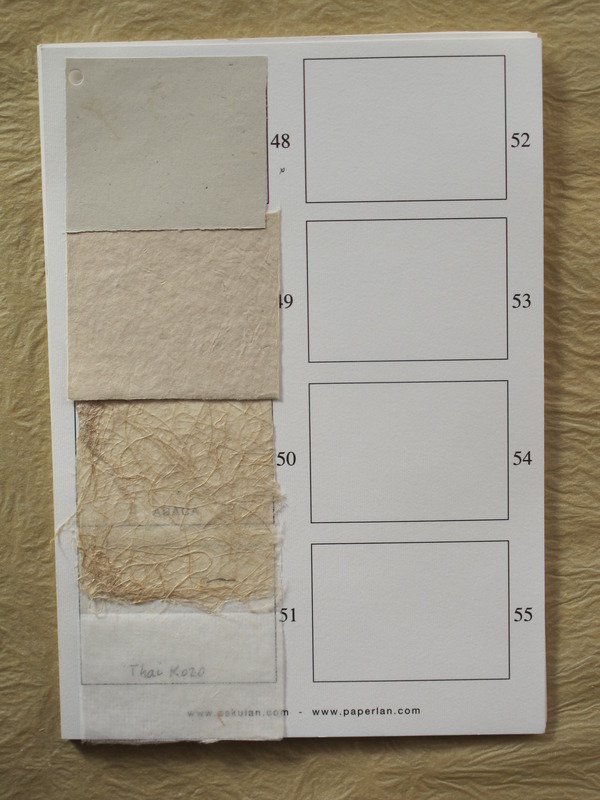 56×76 cm 160 g –> € 4.50
Envelopes and paper. Made from Gampi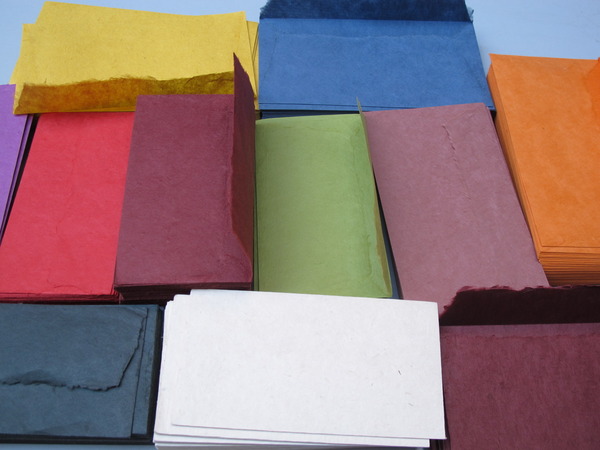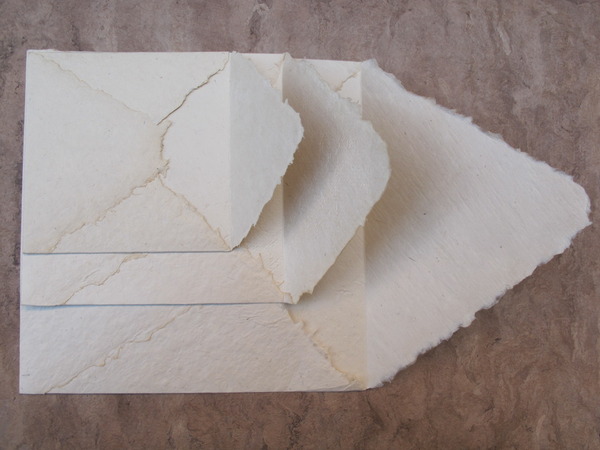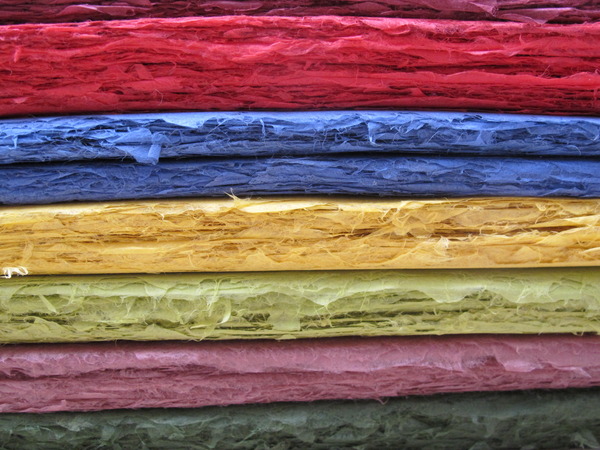 Minimum order 10 envelopes that can be combinations of shape and colour.
Price of small American envelope € 0.90
Price of large American envelope € 1
---
Kozo from Thailand. Kozo paper made in Thailand. It is a high quality paper due to the origin of its fibres and has multiple applications in binding, restoration and artistic applications.
48×58 cm 10 g –> € 1,20
78×87 cm 30 g –> € 1.80